Silver Melt Value of Coins
Current Intrinsic Metal Value of U.S. Silver Coins
By James Bucki, About.com Guide
This page lists the current intrinsic or melt value of common U.S. silver coins. This is not a listing of how much it costs the U.S. Mint to make these coins, but rather a measurement of value based solely upon the metal content of the coin. This page is not a legal endorsement of melting or defacing coins but serves to provide you with information on a coins intrinsic metal value.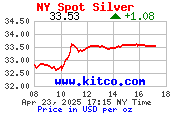 Melt Values of U.S. Silver Coins
Current Price of Silver: $16.05 USD per Troy Ounce (t oz.)
Up $1.14 or +7.65% from last week
Updated: October 7, 2015
Note: Click on the photos for a larger image.
"t oz." = Troy Ounce. There are 31.1034768 grams (g.) in one Troy Ounce.
Coin Images Courtesy of: Heritage Auction Galleries, Ha.com
Bullion Coin Images Courtesy of: The United States Mint, www.usmint.gov
Disclaimer: The information on this site and all subsequent communications are provided for discussion purposes only, and should not be misconstrued as investment advice. All information, including valuations, on this website has been compiled from reliable sources and every effort has been made to eliminate errors and questionable data. However, the possibility of an error in a work of this magnitude always exists. Additionally, further analysis, research and/or discoveries may challenge the beliefs presented in this article. The author and About.com will not be responsible for any losses that may occur in the purchase, sale, or other transaction of coins and other items because of the information that is contained on this website. Visitors who feel they may have discovered an error or inconsistency are asked to please contact the guide so that the situation may be investigated and/or corrected. Under no circumstances does this information contained on this website represent a recommendation to buy or sell coins, precious metals, exonumia or paper currency.